San Francisco - Giant Robot Solo Show!!!
May 28th, 2008 posted by Yellena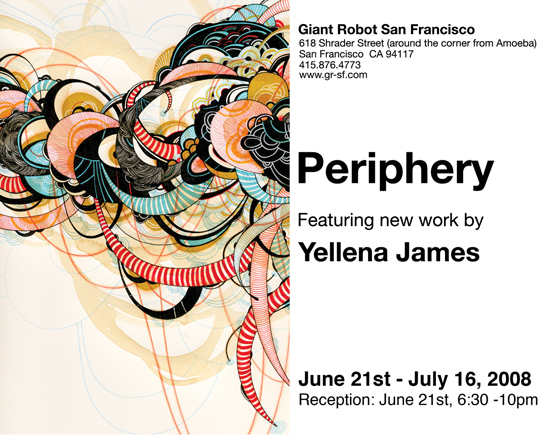 So, it's no secret how much I love Giant Robot. They are pioneers, patrons, and true supporters of the arts in so many ways. Their walls have graced some amazing artists, and many an up-and-comer has found encouragement and inspiration from the unflinching hand-made art mag - turned art shop - turned movement. If you are unfamiliar with the gallery and its efforts, please visit giantrobot.com and you'll see why I'm so excited and honored to have received this invitation.
The pieces from the show that don't sell will be available for purchase through gr-sf.com shortly after the opening on June 21st.
See you there!