My Artwork on Modern Family!
October 24th, 2010 posted by Yellena
A few weeks ago, I received an email from the set director of ABC's "Modern Family" (Wednesday nights @9pm *pst). They were getting ready to shoot the current season & she was wanting some artwork to decorate the set with. As it happens, I'm a huge fan of the show and, needless to say, I was more than happy to send her some. ;) Since then I've been watching every show like a hawk trying to spot my artwork.  SO exciting!!
If you've never seen the show, be sure to tune in on Wednesday! Pay extra close attention and you just might spot some of my artwork on the walls.
 (hint: "Season" is at the top of the stairs by Mr. & Mrs. Dunphee's room ;)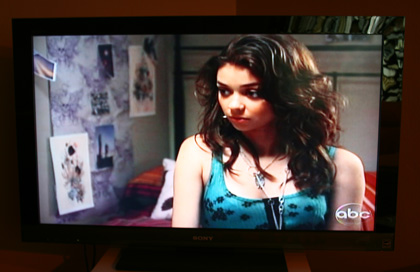 "Flit" and "Fling" prints by Yellena on ABC's "Modern Family"